Produktinszenierung
04/2022
XE Airport activation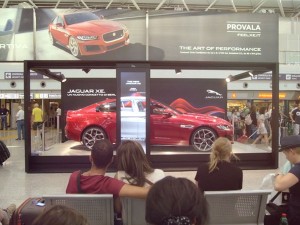 Zur Einführung des neuen Jaguar XE konzipierten und realisierten wir ein interaktives Exponat das über Sensoren und Bedienelemente Besonderheiten des Fahrzeugs in Echtzeit scannt.
04/2022
Trumpf 3D visualization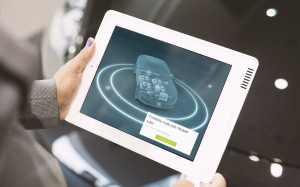 TRUMPF bietet Lösungen für verschiedene Technologiefelder darunter auch zahlreiche Komponenten für Elektroautos. Um diese Vielfalt auf einen Blick zu verdeutlichen, visulisierten wir diese Bauteile in ein virtuelles Fahrzeug. Dabei hält sich die sonstige Technik im Hintergrund, nu die Bauteile von Trumpf sind in richtige Licht gerückt.

04/2022
STAY TRUE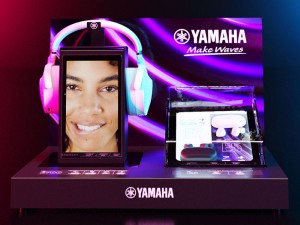 When an interactive exhibit goes into series production, it's always a success story for us. The POS displays for the Yamaha STAY TRUE headphones are such a story.
Yamaha needs new POS displays for a new product line. They are intended to make customers "palpable" in electronics markets across Europe. The new product line of Bluetooth headphones and earphones is designed to attract eyes and ears.